Tributary
Popular Neighborhoods
Select Areas
Located in Douglasville and situated on the banks of Sweetwater Creek, Tributary is a beautiful community with a small town feel featuring tree-lined sidewalks, well-kept parks and traditional style homes. Nearby to Sweetwater State Park, Tributary at New Manchester is an environmentally friendly community designed to bring development and nature together.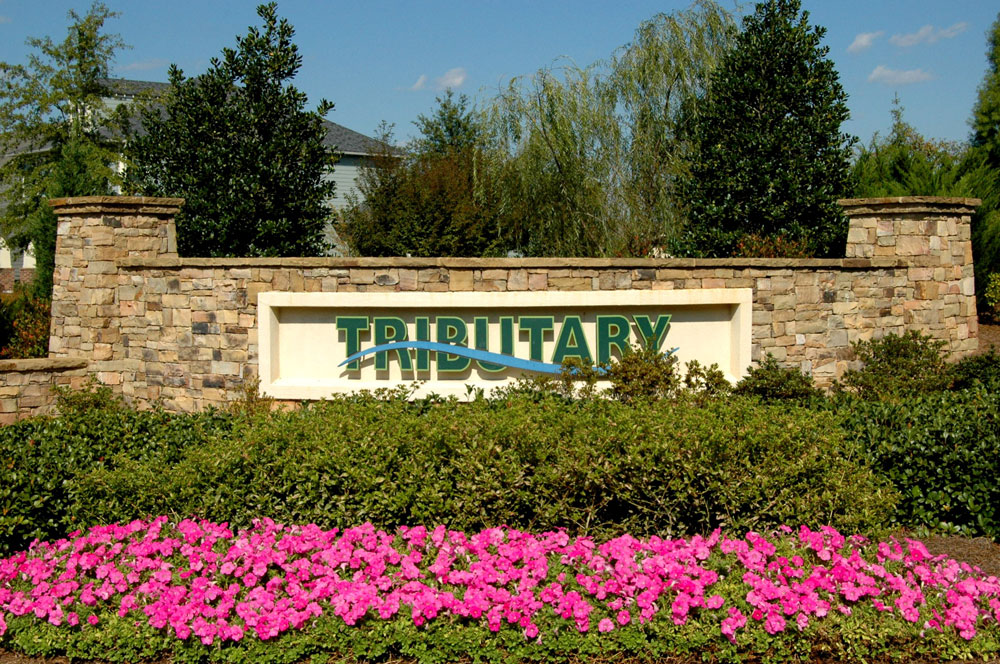 Tributary residents love to utilize oversized verandas and porches that were placed close to the street to encourage neighborly interaction. The 2,500 acre community is full of green space, intimate parks and recreation centers that give residents plenty of places to gather. The traditional style homes are bordered with wide tree-lined streets that connect everything together and give the neighborhood an idyllic appearance. If the community amenities aren't enough, nearby you can find shopping, dining and attractions like the very popular Six Flags over Georgia.
Schools
Tributary residents highly value their children's education and appreciate the options available. Children in Tributary can attend one of the local public schools or travel a short distance to one of the top private schools in the area. Children will start their schooling at New Manchester Elementary. Little graduates of New Manchester Elementary will continue on to Factory Shoals Middle School and then to New Manchester High School or Lithia Springs Comprehensive High School. Located just outside the neighborhood sits, Primrose School at Brookmont, an accredited private preschool. A private schooling option for all ages is Lithia Christian Academy, which offers academics available for students starting in kindergarten and capping in grade 12.

Factory Shoals Middle School
Lithia Christian Academy
Lithia Springs Comprehensive High School
New Manchester Elementary
New Manchester High School
Primrose School at Brookmont