Norcross
Popular Neighborhoods
Select Areas
Gwinnett County's second oldest city, Norcross was chartered in 1870 and listed on the National Register of Historic Places in the early 1980s, although its rich history began earlier. The old town grew up along a railroad line and prospered in the post-Civil War era. Today, families find a variety of homes from historic homes to new construction to luxurious mansions.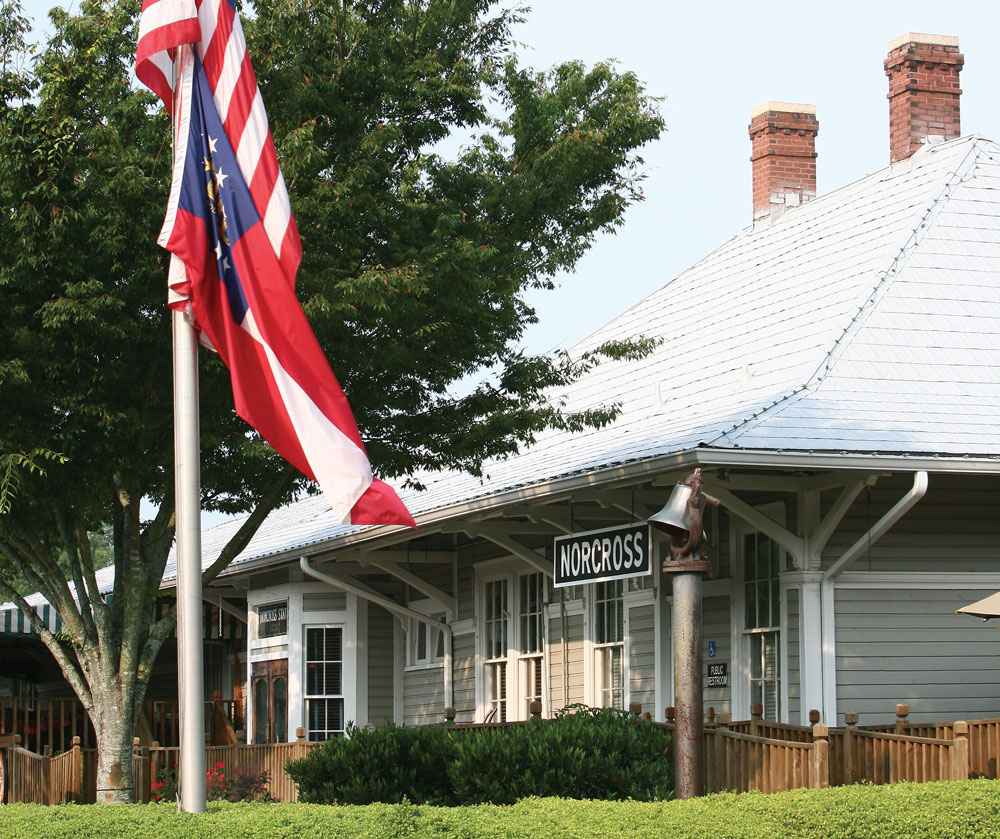 Downtown Norcross is filled with restored brick buildings lit by old-fashioned street lamps, unique antique shops, and popular restaurants. The city's beautiful parks sit among winding sidewalks including Betty Mauldin Park, home to the largest American elm in the state of Georgia, over 100 years old. The Forum on Peachtree Parkway is a great place for shopping and offers an elite collection of merchants, gathered in a beautifully unique, European-influenced outdoor mall.
Schools
Norcross youngest residents will attend either Gwinnett County Schools or one of the prestigious private schools in the area. As the top International Baccalaureate School in the state of Georgia, Norcross High School aims to provide a world-class education. The IB Middle Years Program is offered in conjunction with Summerour Middle School. In addition, Norcross High School has also been recognized as one of the top IB schools in Georgia by U.S. News and World Report and The Washington Post.

Stripling, Peachtree, Beaver Ridge, Simpson & Norcross Elementary School
Summerour Middle School
Norcross High School
Cornerstone Christian Academy and Greater Atlanta Christian School
Country Brook Montessori
Wesleyan School