Legal Partner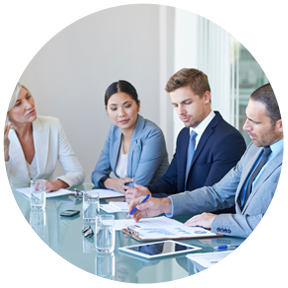 Kirsten M. Howard
o: 404-207-1620
f: 404-207-1624
Founded in 2004, Partnership Title Company and The Law Office of Kirsten Miller, PC focus exclusively on providing superior residential and commercial real estate closing services. You will enjoy working with our experienced staff who understand how important each transaction is to everyone involved. Each member of our team possesses a superior work ethic and the dedication necessary to get every transaction closed. We understand that complex problems may arise and our real estate attorneys are equipped to handle them professionally and in a prompt and courteous manner.
Benefits
Communication and Information: We are accessible to you at all times and will keep you informed about the status of your closing file along the way. We guarantee prompt responses and we will do our best to exceed your expectations.
Convenience and Service: We will do everything within our power to ensure that your closing occurs on schedule including arranging our attorneys to perform off-site closings, split closings, mail-aways, etc.
Knowledge and Speed: Our staff has worked for lenders, appraisers, mortgage brokers and real estate companies, enabling us to move more quickly than most firms. We are able to close transactions in days versus weeks.
Closing Costs and Value: As a smaller firm we are able to provide real estate closing services with lower fees and we promise your real estate closing is more important to us than it would be to the large firms.